There is nothing quite like a delicious homemade strawberry jam. The mix of sweet and tart spread on some warm toast or squished into a fresh croissant. This jam is not the traditional sort, it is a really quick and easy kind that you can make with nearly any fruit in no time at all. It is free of refined sugar, doesn't require cooking and only takes 4 ingredients, so it is basically healthy jam…I bet you didn't think there was such a thing!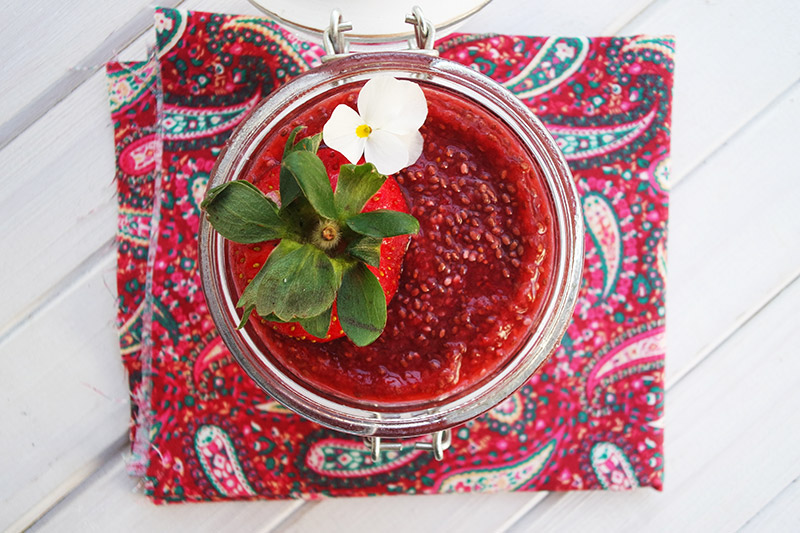 I have made a strawberry jam, because strawberries are finally in season and they are available everywhere! There have to be some benefits to the scorching heat, right? Well, let's get going!
You will need:
- 250g of strawberries
- 30ml fresh lemon juice
- 3 tablespoons of chia seeds
- 3 tablespoons of maple syrup
First you will need to chop the stems off your strawberries, chuck them into a food processor and blend them into a puree. It is up to you how "chunky" you want them, keeping in mind that they will not be cooked, so I would recommend medium chunkiness.
Next, empty your strawberry puree into a medium sized bowl and stir in your lemon juice and maple syrup to taste. If you do not have maple syrup you can use any other liquid sweetener that you have on hand like brown rice syrup or honey. I opted for maple syrup because it is a good vegan option and isn't overly processed or too sweet.
Once you have tasted your jam and you are happy with the flavour you can now stir in your chia seeds. Make sure to mix them all in so you can achieve the jammy consistency. Not only do chia seeds make a great jam but they are full of so many good vitamins and minerals! Don't believe me? Google it!
Now you can pour your "jam" into an airtight jar and leave it to set in the fridge for 2-3 hours, it should then be delightfully gooey and ready to be tested on some fresh scones, stirred into some oats or whatever else you decide to do with it. It would also make a pretty cute little gift for a friend,, so very old school!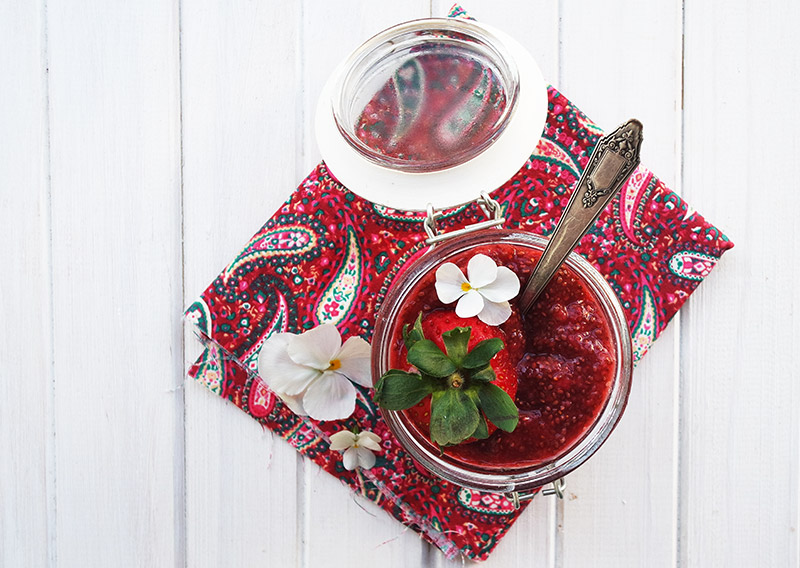 Thank you for taking a little look see at my latest post, if you want to see more of what I get up to on social media please take a look at my Facebook, Instagram, Twitter and feel free to add me on Snapchat (jordynburne) if you want to catch peaks of my newest cakes, cats, selfies,step-by-step recipes, bits of Durban and lots of delicious food! OH! Please DO subscribe on the right (please)
Love,
Duffymoon